Anti-aging double eyelid surgery
2019-08-02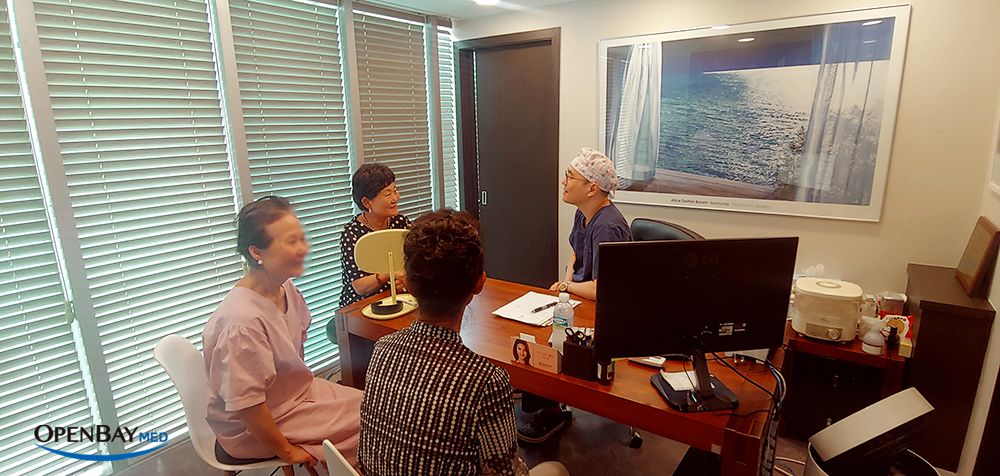 I visited Kim Hyun Seok (KHS) Plastic surgery clinic!

I'm in early 70's, have natural folds but recently started to feel the right side is being unfold and make my eyes look very unsymmetrical. To match them, I have to wear double eyelid tape? on the right side (I'm kind of used to applying it now but still uncomfortable that I have to do it everyday) I went to meet Dr.Kim with two other sisters and met Zoe there as well.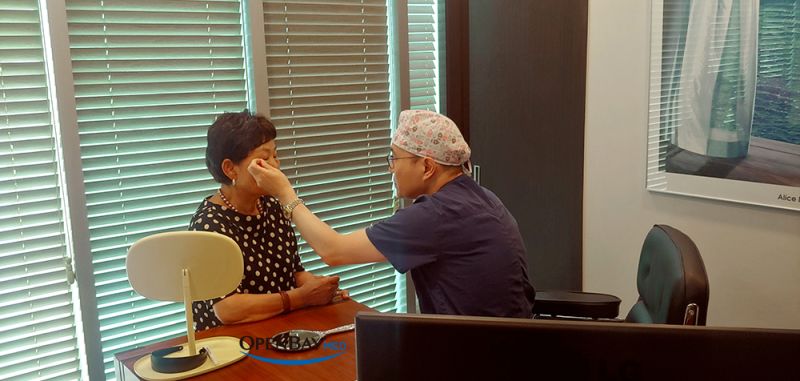 Dr.Kim, very well explaining!
He was so carefully checking (spend more than 20mins on just me! And another long time on my younger sister too, very sweet)
Asking questions about history, eye health check, desire look, and other things... I liked him the most that he tried to understand what I want and don't want..for example, I'm not doing double eyelids to be prettier. (already in 70s, never thought about doing plastic surgery) But I want this to make my eyes look balancing and have clearer shape of fold so that I won't have to bother myself applying the tape everyday.

He's from Dream Plastic Surgery Hospital
When I stepped into the building of KHS Hospital, I was actually unsure; this hospital is different from those fancy & big hospitals in Gangnam, but more like boutique clinic with family environment. Also told Zoe that this is small hospital compared to Wonjin I visited before with my sister. She explained Dr.Kim's background (working in Dream Plastic Surgery more than 12 years, in charge of Korean celebrities, strong skills in anti-aging & eyelid surgeries...) Once I see Dr.Kim and start consultation with him, then I could tell why Zoe brought me here. This is the clinic and doctor I was looking for; giving full information and right direction based on experienced skill. If I did not have Zoe? I wouldn't be able to find where Koreans really go for their surgeries.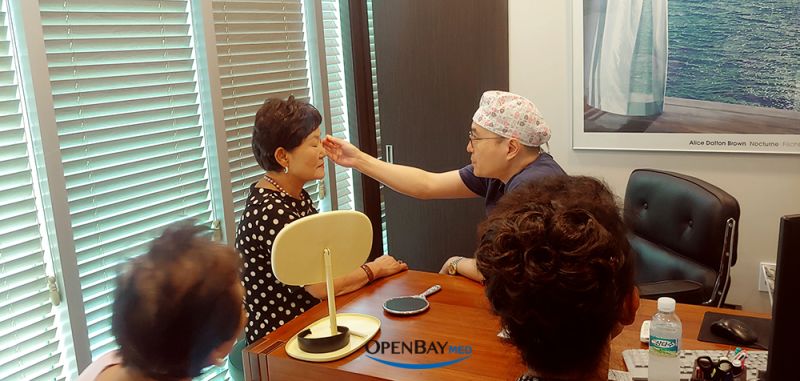 - he's checking how well I open my eyes, asked many many questions -

I'm ready to do it!
One of the sisters I accompanied had her double eyelids in Wonjin clinic few years ago. I actually went there with her for my own consultation, but wasn't fully ready to put into action.. This time, I trusted Dr.Kim (he looks very confident in what to do!) He showed me so many samples of his work (wow...they were mostly in 50-60s and looked so much fresher after surgery), and helped me to understand how my surgery will be.

I decided to go for simple double eyelid surgery without cut, on both eyes but stronger tightening on the right side for balancing. I worried if I had to go for incision, but he said my skin is in good condition and no need to have cut. I actually wanted to have the surgery on the same day (since I already decided to do it!) but he was fully booked on the day... so booked the next day at 4PM. My surgery was simple and could be done in local anesthesia, so no fasting needed too.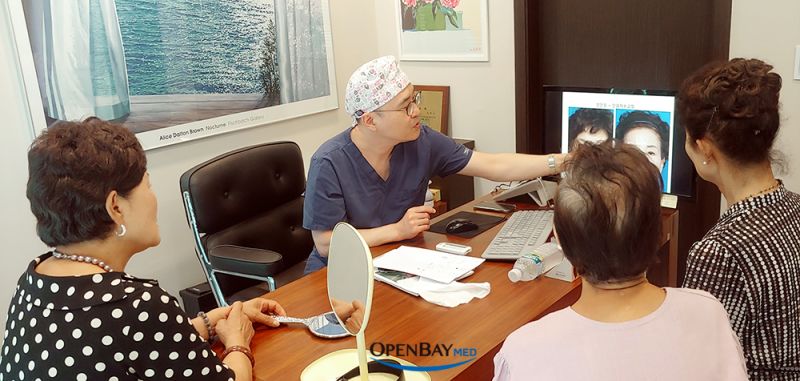 After surgery
Actually it's already been 2 days since I had surgery! Zoe called me the surgery day and the next day for post-care (I had no stitch to remove so 1 simple visit to see the doctor a week after!). There are things that I was not well explained on surgery day (such as whether they do not give me extra gauze or disinfection stuff for my self treatment at home...), and Zoe figured me out very clear for all of my questions. Very very well instructed.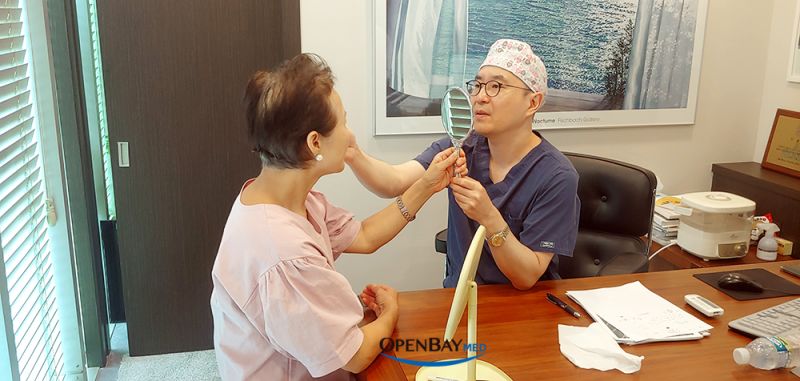 - This is my younger sister from the United states -

My sister needs some time to consider.
She is different from me; her skin is thinner, and needs volume on eyes and facial area too. She kind of expected but still worried when Dr.Kim said she needs incision double eyelids + fat graft on upper eyelids. Dr.Kim explained aging comes with sagging and volume loss at the same time so two problems should be improved for pleasing result.
Unlike me, she was recommended fat graft on upper&under eyes, incision double eyelids and lower eyelids surgery too (I was recommended lower eyelids too! He said this is expected for most of people over 40s)
My sister will be staying in Korea for some time and decided to think about what to do. (she might ask Zoe for another consultation for comparing clinics)

It was very thankful that Openbay spend time for whole consultation, and continuous support on before, during and after hospital's visit. I definitely love Dr.Kim and my recovery process too. Thanks Openbay!