Group skin care at Korean famous skin clinic! - 05 + Rejuran + V line slimming
2019-05-22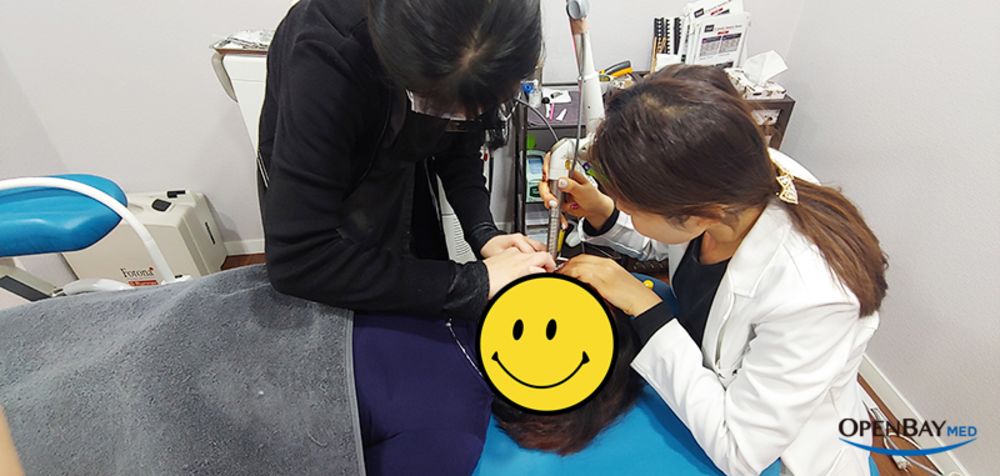 Last November, I went to Korea with group of my employees, 8 people in total.
Openbay arranged our group care at Laprin. This was my first time doing any cosmetic treatment in Korea.. I had seen some good reviews already so was very excited!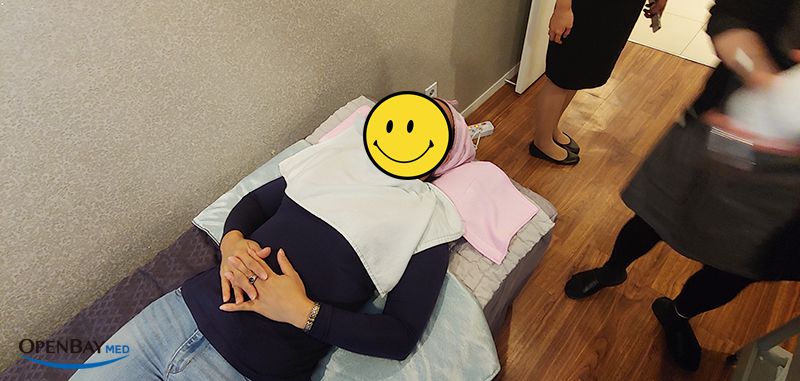 - Haiving numbing cream for 20mins. There is my husband lying down on the next bed, they got us double room. Very nice -

I started with the same program my people did + some more injection & focusing laser in addition.
Zoe told me Rejuran healer was big trend, giving natural collagen regeneration through salmon extract. Including Rejuran, I also added under eye brightening laser since I was concerned about some discoloration under my eyes too...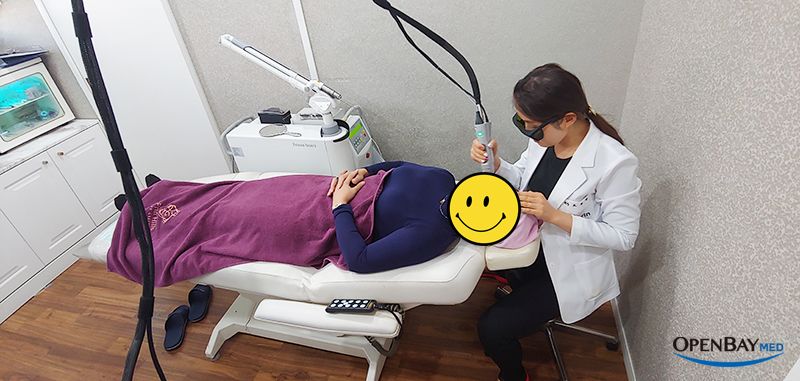 - Dr.Cho is doing whitening laser! Her move was very professional -

First, the overall whitening laser was okay. Because it lights up really big, she covered my eyes with protecting glasses.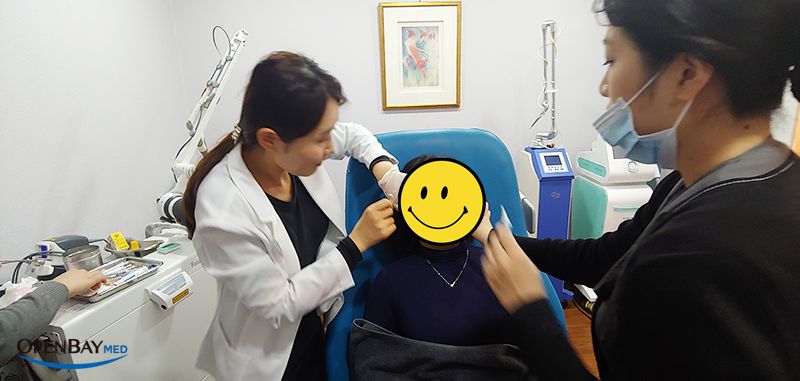 - Doing Rejuran healer...wow...it hurts...omg.... -

I'd never done any injection on my face, so I didn't expect what kind of pain I could face.
I'm not really good at enduring pain, and it was little over my limit...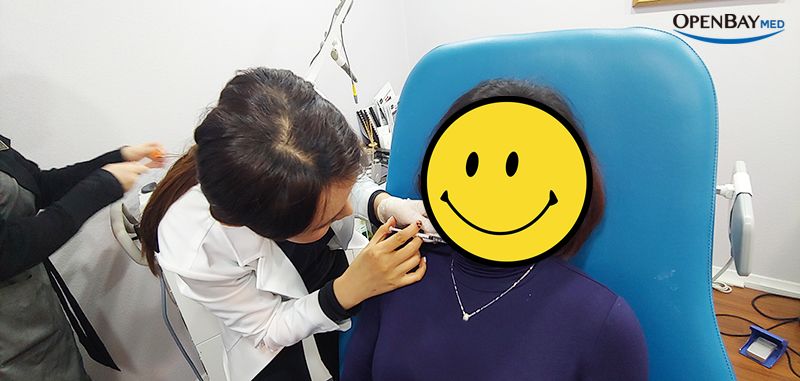 - Finishing up with Facial contouring injection around bottom face -

Because my face is quite round (i'm not chubby though), Dr.Cho recommended V-line injection too.
Shot was okay, but it was not one shot....you get few shots around your concerned area. It did not hurt as Rejuran.


It's been over 6months, and I'm thinking about repeating the same treatment when I'm visiting Korea again in this July
(it'll be family trip and I would love to meet Openbay one more time!) Until now, I didn't do anything back in Vietnam (just some regular skin massage) and my skin condition is okay. I'm bit scared of pain (now I know how it was like...) but they seemed really worked for more than few months. I will definitely try another session! Thanks Openbay!